UVU Creative Writing Student Wins New York State Summer Writers Institute Scholarship | News @ UVU | News @ UVU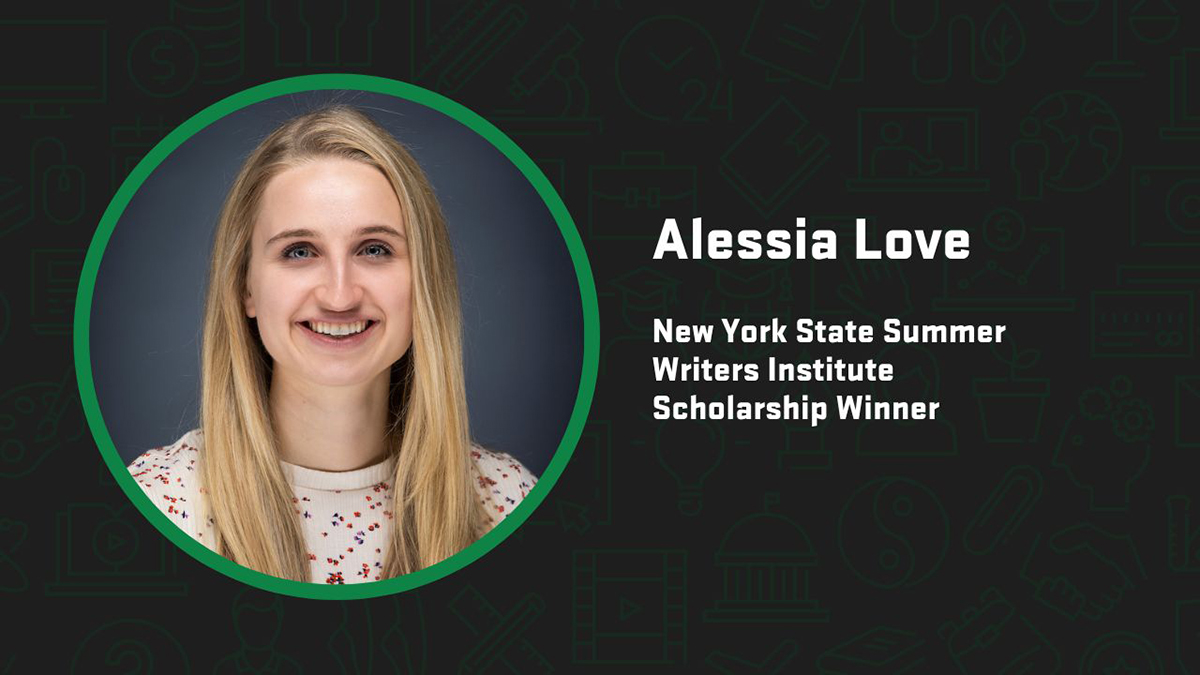 Ten years ago, before coming to Utah Valley University as a professor of creative writing, Kara Van de Graff attended the New York State Summer Writers Institute at Skidmore College in Saratoga Springs, New York. Now Alessia Love, a creative writing student at UVU, will have the same opportunity after her work won a $1,500 scholarship for the prestigious summer program.
Love joins more than 50 other students for this year's program, including honorees from Harvard, Yale, Columbia, George Washington, Vanderbilt and Northwestern.
"I was very happy to see Alessia's name on the list of winners," said Van de Graff. "If anyone doubts the success of our students at UVU, just look at the names of these schools. I feel very proud.
Love says Van de Graff told her what an amazing experience the Summer Writers Institute was for her, so she collected several poems she had written in Van de Graff's Advanced Poetry Capstone Course to UVU and sent in the application.
"I learned a lot from Dr. Van de Graff's classes because she's very focused on the writing process rather than the product," Love said. "She points out that focusing on how you created something, rather than what or what comes out in the end, is much more important, and it's crucial to our growth as writers."
Due to the COVID-19 pandemic, this year's Summer Writers Institute will not be held in person, but students will connect online in small groups and share poetry, fiction and non-fiction, as well as public readings and question-and-answer sessions with guest writers.
Love, a senior at UVU, said she plans to continue creative writing after graduation, though it may be something she pursues as a side interest while working in a related field. . Currently, she is a Presidential Intern with Kara Schneck, UVU's Vice President of Marketing and Communications.
"I'm really passionate about writing and storytelling — I love it," Love said. "I'm not necessarily going to make creative writing my career path, but I will always pursue a creative endeavor."
For more information about the New York State Summer Writers Institute, visit the program's website.
To learn more about UVU's Creative Writing program, visit their website within UVU's College of Humanities and Social Sciences.