Tulsa County Library Hosts Adult Creative Writing Contest | News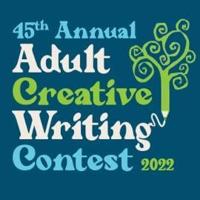 Children's Fiction: Fiction intended for preschoolers. Works in which illustrations are an integral part may be submitted, but judging is based primarily on the text. A maximum of 3,000 words will be accepted.
Informal essay: a short composition on a single subject and usually a personal approach. No research, technical report or religious treatise will be considered. A maximum of 5,000 words will be accepted.
Poetry: Total word count may include more than one poem. If more than one poem is submitted within the word limit, all poems are considered, but only one poem may receive a prize. A maximum of 400 words will be accepted.
Short Story: A narrative, fictional, prose story with a central theme. A maximum of 5,000 words will be accepted.
Fiction for young adults: Fiction intended for 12-18 year olds. A maximum of 5,000 words will be accepted.
Contest participants can enter all five categories, but can only submit one manuscript per category.
One entry: $10 Two entries: $18 Three entries: $24 Four entries: $30 Five entries: $35
Winners and honorable mention recipients in each category will be notified by telephone by Friday, April 22. A cash prize of $150 and a certificate are awarded for the best work in each category. Second place winners will receive a cash prize of $100 and a certificate. Certificates and $25 are given to those who receive an honorable mention. Winning manuscripts are not published, but with the author's permission will be posted online at www.TulsaLibrary.org/Friends after the awards ceremony.
Each entrant, not just the winners, will receive an invitation to the awards ceremony. The awards ceremony and reception are scheduled for 2:30 p.m., Saturday, May 7, at the Aaronson Auditorium Central Library, 400 Civic Center (Fifth Street and Denver Avenue).
The awards ceremony will be subject to library openings and meeting guidelines at the time. Participants will be informed of the changes.