Natanya Ann Pulley Receives NEA Creative Writing Fellowship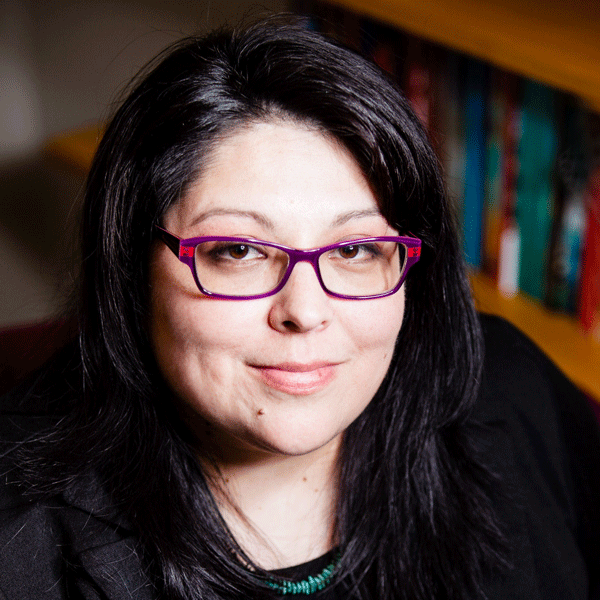 Natanya Ann Pulley, an assistant professor of English at Colorado College, has been named the recipient of a scholarship from the National Endowment for the Arts. Pulley is one of 35 writers who will receive a 2022 Creative Writing Fellowship of $25,000. The NEA Creative Writing Fellowships are highly competitive, with over 2,000 applicants this year.
Pulley, who is Diné, with her clans being Kinyaa'áani (Towering House) and Táchii'nii (Red Running into Water), teaches contemporary fiction and non-fiction in courses such as Literature by Native American Writers, Experimental Forms of Ethnic Literature and Topics in Native American Literature. She is the author of "With Teeth", winner of the 2018 Many Voices Project competition via New Rivers Press and has published articles in The Massachusetts Review, Phantom Drift, Split Lip, and The landing, among others. His most recent anthologized essays are included in "Shapes of Native Nonfiction" and "The Diné Reader". Pulley is also the founding publisher of Hairstreak Butterfly Review.
"We are thrilled to support the 2022 NEA Creative Writing Fellows in their careers, giving them the time, means and encouragement to focus on their writing," said NEA Director of Literary Arts, Amy Stolls. "We look forward to reading their works in the years to come and appreciate their dedication to enriching our culture through their words.
Fellowships allow recipients to set aside time for writing, research, travel, and career development. Winners are selected through an anonymous process and are judged based on the artistic excellence of the sample of works they provided.
Since 1967, the Arts Endowment has awarded more than 3,600 creative writing grants totaling more than $57 million. Many American recipients of the National Book Award, National Book Critics Circle Award, and Pulitzer Prize in Poetry and Fiction received grants from the National Endowment for the Arts early in their careers.
Check out Pulley's profile page on the NEA's website and read his posts online.