Free Writing Workshops for the Blind and Visually Impaired Start Saturday | Communities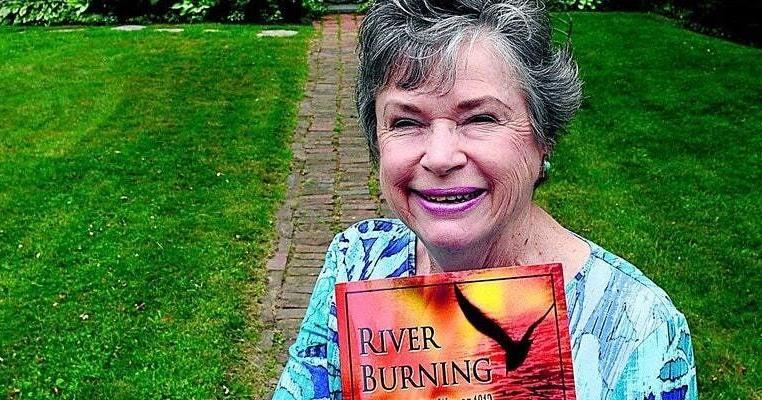 A free five-month writing program for the blind and visually impaired, led by four local professional writers, will begin on Saturday.
The program, titled "The Pathways through the Dark," will include in-person and virtual classes in poetry, fiction, and memoir writing, and culminate in a published book and art gallery exhibit.
Classes will take place from 11:30 a.m. to 1 p.m. every Saturday until July 30 and will focus on participants sharing their stories with the aim of learning more about the common human experience of loss, grief and resilience.
"Storytelling is at the heart of any culture," said Kelly Buckley Lang of the Niagara Arts and Cultural Centre, who created the program and applied for grants to fund it. "The stories collected by our group will focus on the challenges, struggles, victories and coping mechanisms incorporated by those affected by vision loss…passing on knowledge, creating empathy and helping to create a shared understanding among those dealing with vision loss or other life-altering losses and circumstances.
Sponsored by Humanities New York in partnership with Visually Impaired Advancement, as well as the NACC and NIOGA Library System, the program will offer a variety of free courses accessible online or in person through classes at the Lewiston Public Library, 305 S. 8th St. . , Lewiston. Participants will be encouraged to write or talk about their stories.
Teachers include Lewiston poet Robert M. Giannetti, Lewiston author Norah Perez, Niagara Gazette contributor Michele DeLuca, and Lewiston librarian and author Michelle Kratts. Participants can register for any course or join at any time during the program and can select specific courses or attend each course. Distance learning courses are delivered via Zoom and Google Classroom on computers, landlines or mobiles. Links are available for those who register online at the Niagara Arts and Culture website, www.thenacc.org.
The first writing workshop, "Course in Writing Short Stories and Microfiction", will start at 11:30 a.m. on Saturday and will continue every Saturday until April 30. In all classes, participants will be encouraged to write or speak their stories. Bold lined paper and bold writing pens will be provided during in-person classes.
The "poetry" classes will start at 11:30 a.m. on May 7 and will continue every Saturday until June 11.
"Short Story and Memoir Writing," will be held from 11:30 a.m. to 1 p.m. on June 18 and will continue every Saturday until July 30.
Attendees requiring further information or assistance with accessibility should contact Kelly Lang Buckley at NACC at 716-282-7530, ext. 6 or by email at [email protected]