Creative Writing Events at SCCC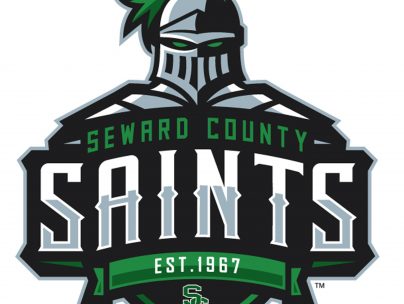 Seward County Community College celebrates creative writing and the winners of the 2021-2022 Seward County Community College Annual Poetry Contest on April 8, 2022 at 7:00 p.m. at the Student Union. Independent musician and creative writing educator Cash Hollistah, a Kansas Music Hall of Fame board member, opens the event, and poetry contest entrants and contributors to Telolith, the award-winning literary arts magazine of the SCCC, will read their poems and stories. The event is free and open to the public; refreshments provided.
This year, the poetry contest received 86 poems written by 49 people from Weskan, Kansas, to Campo, Colorado, to Buhler, Kansas, to Forgan, Oklahoma. The winners are:
Best SCCC Student Poem:
"August Evening", by Amy Whitaker, Kansas Liberal
Open:
1st prize, "August Evening", by Amy Whitaker
2nd Prize, "A Grin without a Cat", by Joy Stahl, Elkhart, KS
3rd Prize, "Coming Home", by Melvin Le, Liberal, KS
Honorable Mention, "Honest Record Made", by Amy Whitaker
Junior & Senior high school students:
1st Prize, "Faith vs. Desire", by Ayla Faullin, Dodge City, KS
2nd Prize, "Silly Little Goat", by Chloe Johnson, Campo, CO
3rd Prize, "Music is a Mountain", by Jake Hinds, Campo, CO
Honorable Mention, "The Cat and the Dog", by Jadyn Patrick, Campo, CO
Young Poets (Grades 6-10):
1st Prize, "All About Me", by Addie Harris, Liberal, KS
2nd Prize, "A Ballad of Stars", by Quinn Thibault, Pratt, KS
3rd Place, "The Little Flower," by Addie Harris, Liberal, KS
Honorable Mention, "School", by Jorey Billings, Campo, CO
Prize donations were made by the SCCC Foundation, the SCCC Humanities and English Department, SCCC Admissions and the SCCC Marketing and Publications Office. The poems were blind-reviewed by Ellen Davis, who is a graduate student at Pittsburgh State University and editor of the Cow Creek Review; Davis is a recipient of the Karen Stoltz Graduate Award in Poetry and Fiction.
"The English Program is grateful that the poetry contest is growing this year; this is due to the dedication of English teachers throughout our region. The students' poems share moments of deep emotion and acute observation," said Dr. Lori Muntz, the SCCC English language instructor who is coordinating the competition. "In addition to the Young Poets and Junior & Senior High School Students categories, it is a joy to receive poetry from adults in the Open category."
Hollistah's visit is the result of a collaboration between the SCCC Library and the English Department and is funded by a grant from the American Library Association. For more information on coffee, contact Dr. Muntz at 620-417-1456.