Chigozie Obioma partners with the AMA Academy to host a creative writing masterclass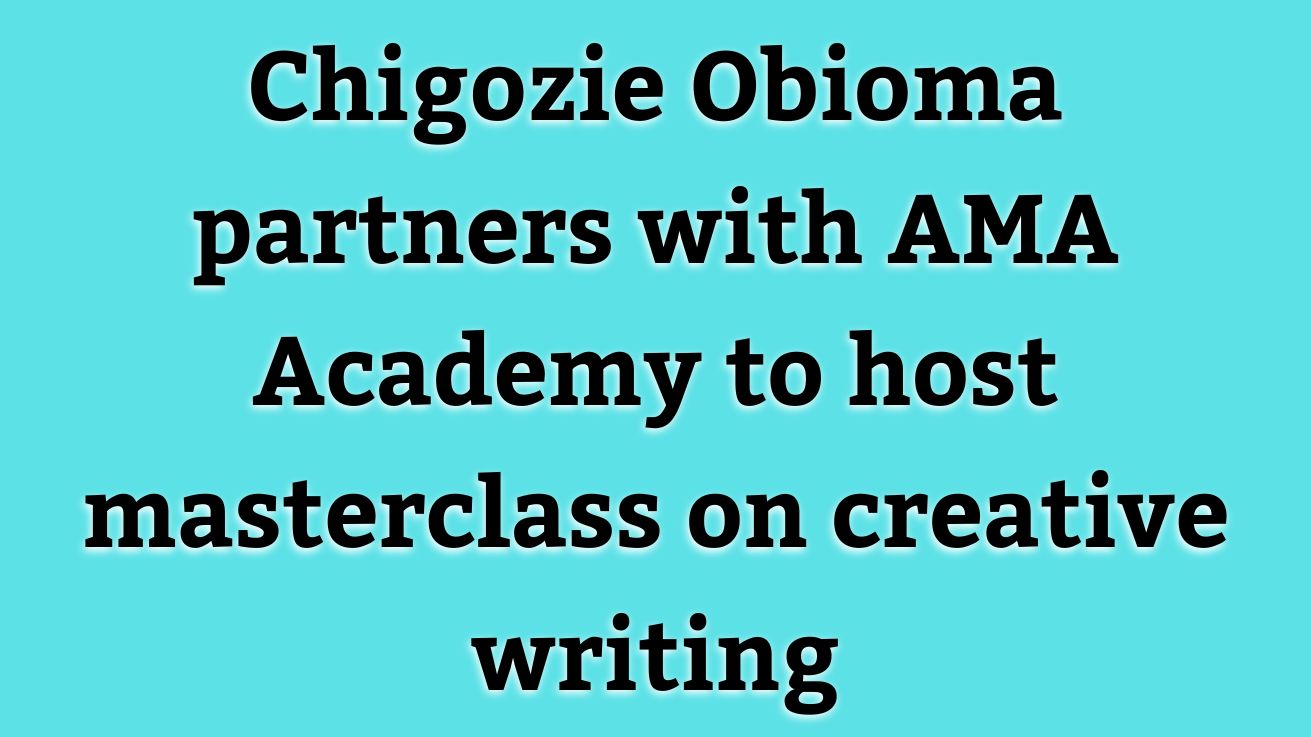 The AMA Academy is a free pan-African online learning platform.
It is dedicated to the development of journalists and media personnel across the continent. The first cohort has 200 journalists and has held three training sessions led by industry experts since the launch in April 2022.
Obioma is a Nigerian author. Her first novel Fisherman was published in 2015 and her second novel An orchestra of minorities was released in 2019. Both were shortlisted for the Booker Price, one of the most prestigious awards in literature. His work has been translated into over 28 languages.
The session, titled Creating a story instead of a tale, is scheduled for Thursday, June 23, 2022 at 15:00 GMT and all journalists are encouraged to attend.
"It is our great honor to partner with Obioma for our first creative writing masterclass for what we know will be a memorable session," said Eloïne Barry, CEO of African Media Agency.
"I admired and was moved by his style of writing, especially his novel An orchestra of minoritiesand I look forward to him imparting his knowledge and sharing practical tools during the masterclass," adds Barry.
"The goal of the AMA Academy is to provide a variety of training to transfer skills across genres and industries so that journalists can learn how to monetize their craft and diversify their writing. It is our greatest joy to share the opportunity to learn from him with our cohort and invite all journalists across Africa to attend," concludes Barry.
Individuals are encouraged to register for the masterclass here.
For more information, visit www.africanmediaagency.com. You can also follow the African Media Agency on Facebook or on Twitter.
Chigozie Obioma WADA Academy master class writing class creative writing creative writing masterclass writing class writing class journalists fiction storytelling Fictional Storytelling Masterclass