A reading by the Creative Writing Faculty on March 30 – Community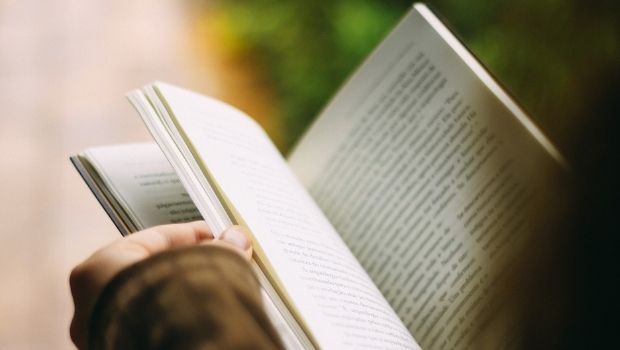 Events

Published on March 24, 2022 |
by University Communications
Please join the Department of Language Studies and the Arts in presenting the annual report Wild Gifts Reading at 12:30 p.m., Wednesday, March 30, at the Daniel A. Cannon Memorial Library.
Creative writing faculty members Dr. Anne Barngrover, Dr. Patrick Crerand, Dr. Steve Kistulentz and Gianna Russo will read selections from their work.
by Anne Barngrover third book of poetry, Always, is coming with University of Akron Press in 2023. She is an assistant professor of English and creative writing, and she is on the faculty of the low-residency master's program in creative writing. She lives in Tampa.
Patrick Crerand has been teaching writing and literature at Saint Leo for 13 years. His stories and essays have appeared in US, Hobart, Fly away, New Ohio Review, North American Review, and other journals. In 2018, Arc Pair Press published a collection of his short stories titled, The paper life they lead. He lives in Dade City with his wife and children.
Steve Kistulentz is the author of three collections of poetry, The mates with the calls of the dead (2021), Little black daydream (2012) and The unlucky age (2010). His narrative non-fiction—mostly popular culture-themed—has been widely published in journals. He is also the author of the acclaimed novel Panorama (Little, Brown & Co., 2018) and has written for television. He is Poet Laureate of Safety Harbor, Florida. He is a graduate of the College of William and Mary, Johns Hopkins University, the University of Iowa Writers Workshop, and Florida State University. His other accolades include the Benjamin Saltman Award for The unlucky age, as well as grants from Writers at Work, the Virginia Center for the Creative Arts, an individual award from the Mississippi Arts Commission, and Creative Pinellas. He taught at Johns Hopkins University; the University of Iowa, where he was a Joseph and Ursil Callan Fellow; and Florida State University, where he was an Edward and Marie C. Kingsbury Fellow for Excellence in Thought; Millsaps College in Jackson, Mississippi, and the University of Tampa. Currently, he is the founding director of the Graduate Program in Creative Writing at Saint Leo University.
Gianna Russo is the City of Tampa's first Wordsmith, appointed by Mayor Jane Castor in 2019. She is the author of the poetry books, All I See Is Your Shine: 90 Days of Pandemicwith photographer Jenny Carey (Madville Publishing, 2022); A house below (Madville Editions, 2019); and Moonflower, winner of a Florida Book Award. She has published poems in Green Mountain Review, Gulf Stream, Negative Ability, Crab Orchard Review, Appalachian Review, The Sun, Poets Story, Saw Palmetto, The MacGuffin, Florida Review, Tampa Review, Ekphrasis, Humanities Council of Florida Forum, Karamu, the Bloomsbury Review, and Chalice, among others. She is an assistant English teachere creative writing at Saint Leo's University, where she teaches undergraduate and graduate creative writing courses, directs the Sandhill Writers' Retreat, and serves as editor of Sandhill Review, the university's literary magazine. She is the inaugural Saint Leo Poet-in-Residence for the College of Arts and Sciences and the scholarly journal Rebus.
For more information, email [email protected]
The views expressed at this event are those of the speaker/presenter and do not necessarily represent the views of the university.